One wheel. Unlimited options.
a Single-wheel Motorcycle Trailer designed for Adventurers
The ADV1 is great off-road and at highway speeds—take fire roads or the expressway. It'll take you and your traveling partners from Prudhoe Bay to Ushuaia. North Cape to Cape Town. Land's End to Vladivostok. The ADV1 is like a roof-rack for your bike. Bring along your favorite panniers and dry bags, that cooler, and your cast iron skillet.
meet the ADV1 Single Wheel Trailer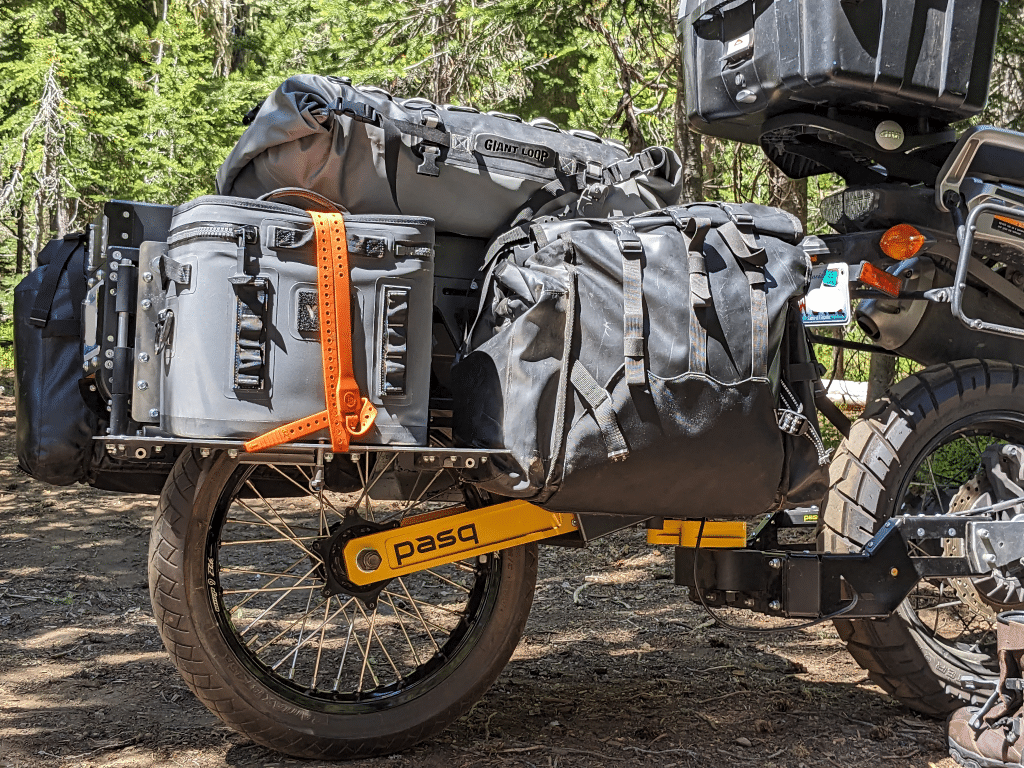 The ADV1 Travels Seamlessly behind Your Bike
Our innovative rear-axle attachment means the trailer's weight is not carried by your bike. You'll hardly know it's behind you.
Featured Specs:
Patent-pending Trapezoid Hitch
A 17" ADV spoked wheel
2.5" rear rim with a KTM-like front hub
Bridgestone Battlax BT46 tire
6061-T6 aluminum frame
Suspension with 7" of travel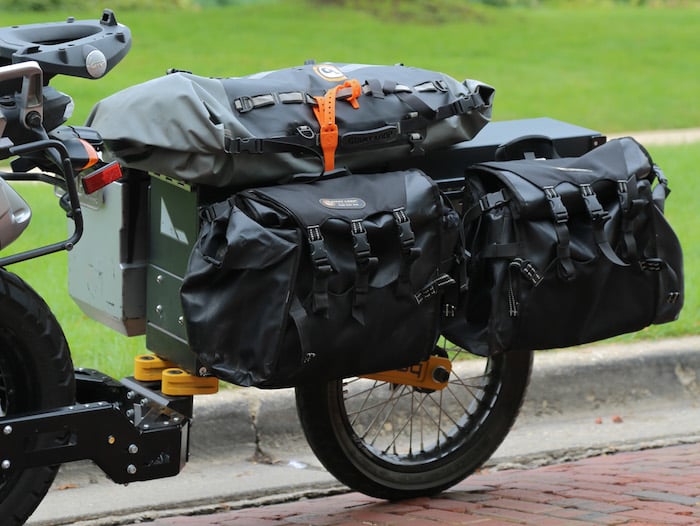 join the waitlist!
Be the first to know when preorders are open for the ADV1 trailer
Pasq Partners
We're proud to partner with some of the top ADV makers in the industry to offer you a seamless ride. Featuring an integrated lighting system from Denali Electronics, and mounting plates for panniers from GiantLoop and Jesse, the ADV1 is equipped for extended freedom- whatever you need, wherever you go.