Your bike leans into corners. Your trailer should too.
The ADV1 Gives you Unlimited Options
The ADV1 flies behind you, acting like a perfect pillion. It leans perfectly into curves, not impacting your line. Swerve around a pothole and the ADV1 swerves around it with you. The single wheel design lets the trailer track exactly behind the bike. The narrow design means the trailer and your gear are not wider than the bike, giving you many more options than a 2-wheeled trailer.
Single wheel design:
Stability at highway speeds
Patent-pending trapezoid hinge
Our hinge design locks the ADV1 in place at high speed for increased stability. At lower speeds the hinge swings freely and so you can control your bike as you would without a trailer.
The Pasq ADV1's proprietary hitch system is designed to pull behind any motorcycle with a hollow rear axle.
With the trapezoid hinge, you are not a 2-wheeled vehicle pulling a 1-wheeled trailer. You're actually a 3-wheeled vehicle that is phenomenally stable at all speeds.
IT'S LIKE A ROOF RACK FOR YOUR ADV BIKE
ADV1 Comfort Options
Our cargo trailer is easy to load and compatible with top-line ADV gear for a comfortable ride.
Our flexible sliding t-bolt mounting systems, along with our universal mounting-plate system can allow all the most popular hard and soft panniers to attach. Or, you can attach your cooler, your camping gear, some Rotopax for fuel and water, or pretty much whatever you want.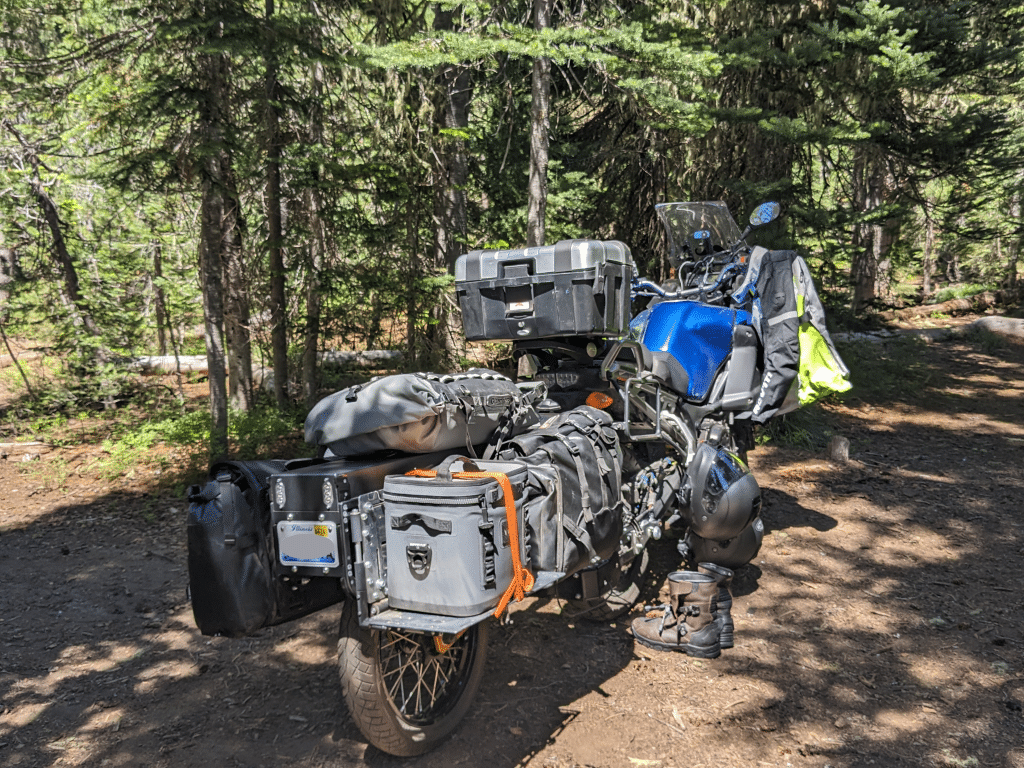 BYOA (Bring your own Anything)
Traveling with ADV1 lets you bring along the panniers and dry bags you already have, that cooler and cast iron skillet you always wished you could have while camping, but didn't have the room.
Get the ADV1 for You (and your Bike)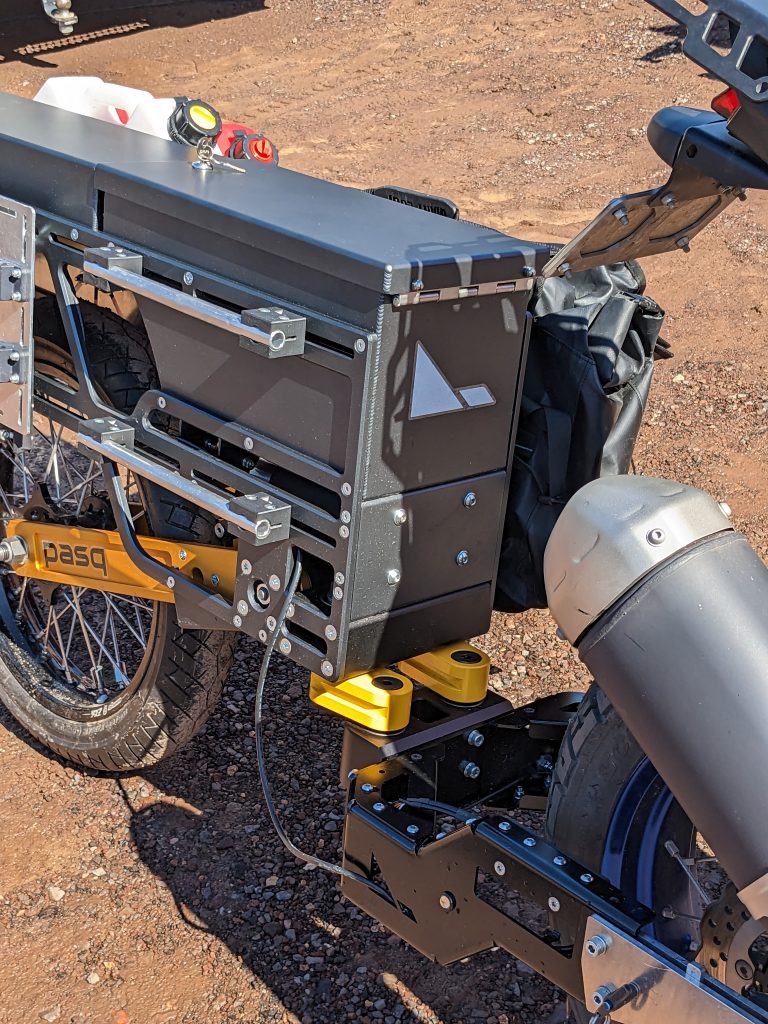 Supported ADV Bikes
The Pasq ADV1's proprietary hitch system is designed to pull behind any adventure motorcycle with a hollow rear axle. We're always working on making the ADV1 compatible with more ADV bikes.
The ADV1 is compatible with:
BMW R1200/1250GS and R700/800GS
Honda AfricaTwin
Triumph Tiger
Yamaha Super Ténéré and T700
Harley Davidson Pan America
Suzuki V-Strom
Kawasaki Versys
Ducati Multistrada
KTM Adventure & Super Adventure
More coming… let us know what your bike is!
coming in 2023
Reserve the ADV1
Be one of the first to know when preorders for the ADV1 adventure motorcycle trailer are live:
Explore The Latest from the Pasq Blog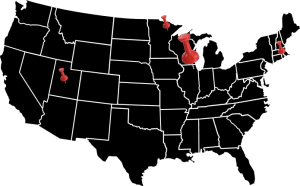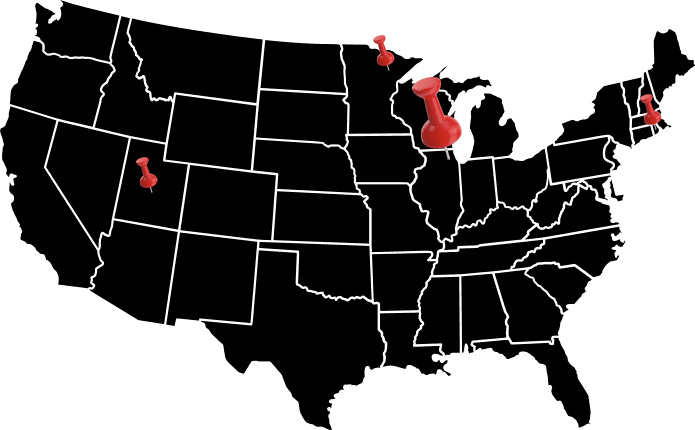 Editors note: This post is written in future tense because we are at the very end of our R&D…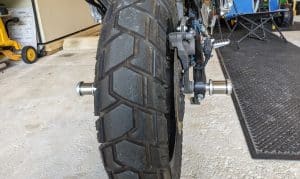 One of our key design goals of the ADV1 adventure motorcycle trailer was to make it easy to adapt…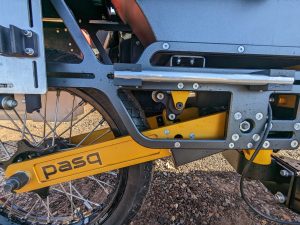 I worked at an aluminum bicycle company (Cannondale) in the mid-to late 80s. I started out in R&D then…
Frequently Asked Questions about the ADV1 Motorcycle Trailer
Does the ADV1 only work with adventure touring (ADV) motorcycles?
Our first trailer, the ADV1, is designed for adventure touring motorcycles. We intend to also develop trailers for cruisers and enduro bikes. We are also interested in adapting our trailer design for snowmobiles.
What is the ADV1 made of?
The main body of the trailer is made of 6061-T6 aluminum which is cut, chamfered, and machined from ⅜" plate by a CNC router. The swing arm and suspension linkages is also made from 6061-T6 aluminum. There are a few parts made from 7000 series aluminum. The hitch arms are made of steel. All roller and needle bearings are high-end and sealed. The hardware is either stainless steel or zinc plated steel.
How much does the ADV1 weigh without any luggage?
Just under 100 lbs. 26 lbs of that weight is the wheel and the tire.
Can all moto panniers be used with the ADV1?
Using mounting rails or our universal mounting plate, nearly all panniers can work with the ADV1.
Read more FAQs about the ADV1.
How much does the ADV1 cost?
We outlined the pricing for the ADV1 on our pricing page – read about pricing.