Pasq Attending the Touratech Rally 2023
We have just booked our booth space for the largest ADV rally in the US, the 2023 Touratech Rally in Plain, Washington! (map)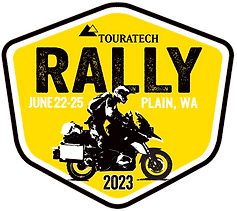 The dates are June 22 to 25. We've never been to this rally, but it sounds like a ton of fun. I have been assured it's really laid back and is nearly 100% ADV riders (but all are welcome). There are presentations (I might be making one…more info to come) and lots of skills courses for all levels:
We will, of course, have an ADV1 with us. You'll have the chance to give the ADV1 a pull behind Rod's Super Tenere…and if there is enough demand for a particular make/model of bike, we can probably arrange to get it set up for that bike.
We'll be camped right behind our booth, so swing by and sit a spell!