Name Change & Tube Cutting
Moving from Pixels to 6061-T6 Seamless Aluminum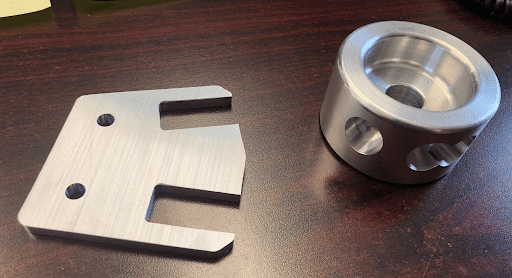 For over a year, The ADV1 only existed in our imaginations and on computer screens. Seeing it the first time in CAD was a cool milestone. Getting the new machined parts is a huge, exciting step toward completing the first real-life build.
They may not look like much, but to those of us working away on the ADV1 for a year, they were the very first physical pieces of the trailer to ever exist. They were made by our fabrication team in anticipation of receiving the tubes to make the frame. These are the only two non-tubing pieces needed to weld the three pieces of the frame of the ADV1. Below is a diagram of where they go on the ADV1.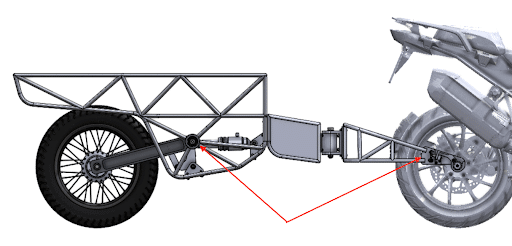 Seeing the trailer tubes come to life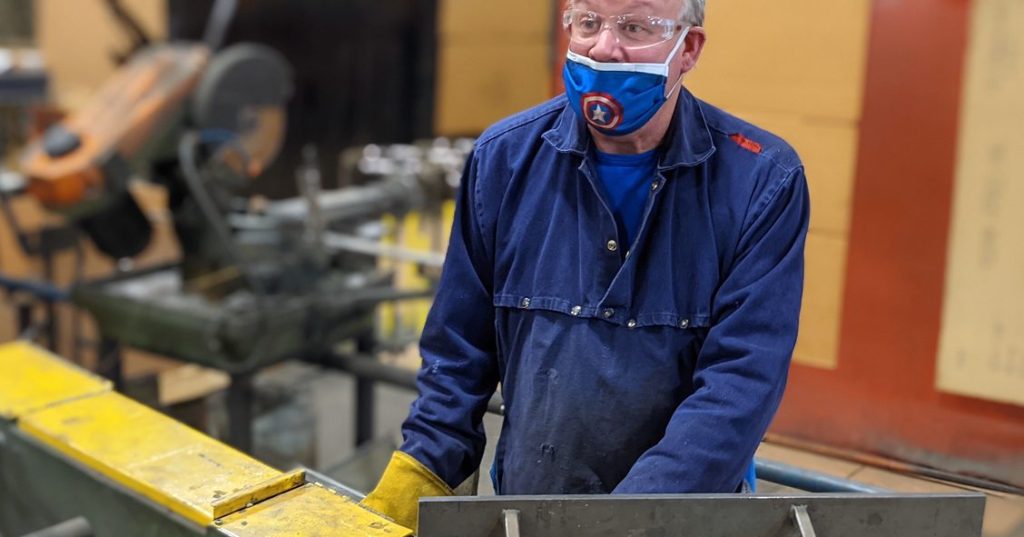 Last week we drove from Chicago to Milwaukee to visit our tube cutting and bending shop. They are definitely not just a bunch of guys sitting around with hacksaws and anvils.
The shop boasts three laser tube cutters, including an amazing tilting-head laser cutter that can cut along five axes, which is exactly what we need to get the precise cuts needed for the frame to fit seamlessly. We drove away with a trunk full of laser-cut 3/4" seamless 6061-T6 tubes, as well as some long, precision-bent tubes. Check out the video below to see their tube bender in action. It's pretty amazing!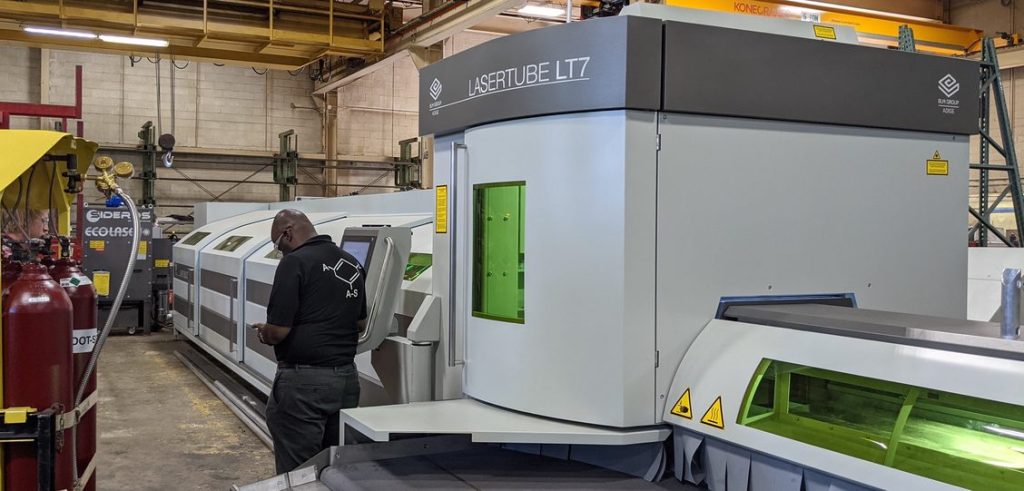 Click on the image below to see a video of tube bender in action!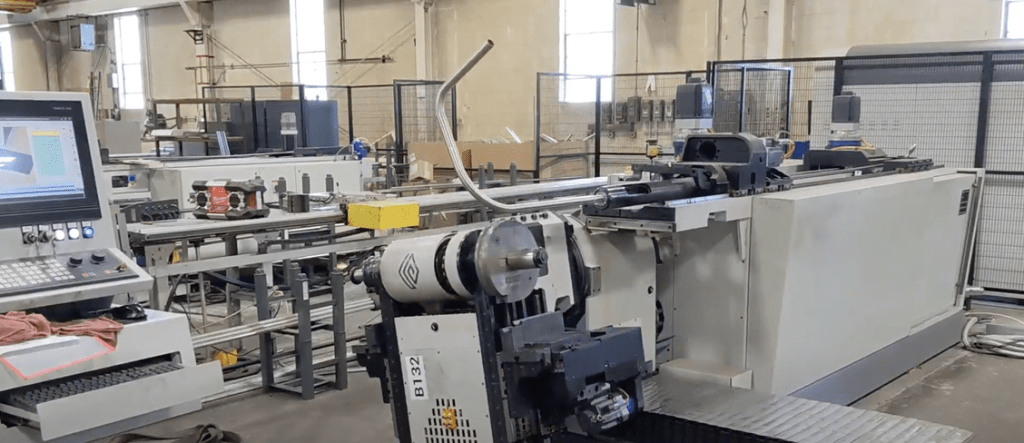 New name, same vision.
When a third trademark attorney suggests you rethink your name or be prepared to spend a lot of money on fees to stave off lawsuits, we finally sat up and took note. We needed a new name.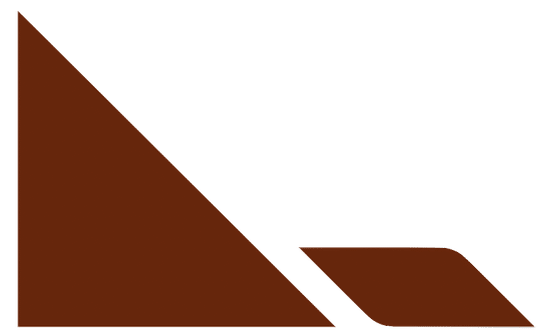 We decided to try once again to come up with a name we liked, in-house. We had the entire team put forward ideas. Julia suggested we think about names related to unusual desert flowers, which got Rod thinking of his home state of South Dakota's official flower, the pasque. After a little tinkering with the spelling and visits to the trademark office website, Pasq, LLC was born!
The name of our first trailer stays the same, The Goose. And, our brand mark stays the same. You might see it as a goose flying off to the right. Or maybe you see a road leading up into the mountains. Both work for us.
Unveiling the Goose at the 2021 BMW MOA National Rally – Booth H12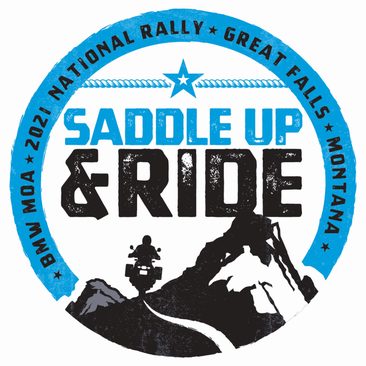 We will unveil the Pasq ADV1 on June 24 at the 2021 BMW Motorcycle Owners National Rally in Great Falls, Montana! If you are one of the approximately 4000 ADV riders headed to the rally, please stop by booth H12. We'd love to meet you and hear what you think of the ADV1. We think you're going to love it and the freedom to go bigger it will bring.
Our First Corporate Cooperation – Giant Loop™ !
We are bursting with pride that a company we love and respect has decided they want to be along for our ride. Giant Loop™ has sent us a box of goodies, including a pair of their Round The World Panniers™ and a Tillamook Dry Bag™ for us to display on the Goose at the BMW MOA National Rally, and then to use with the Goose as we test.
A huge thank you to Ryan and the whole team at Giant Loop. We are really looking forward to getting all of the gear you sent us very dirty!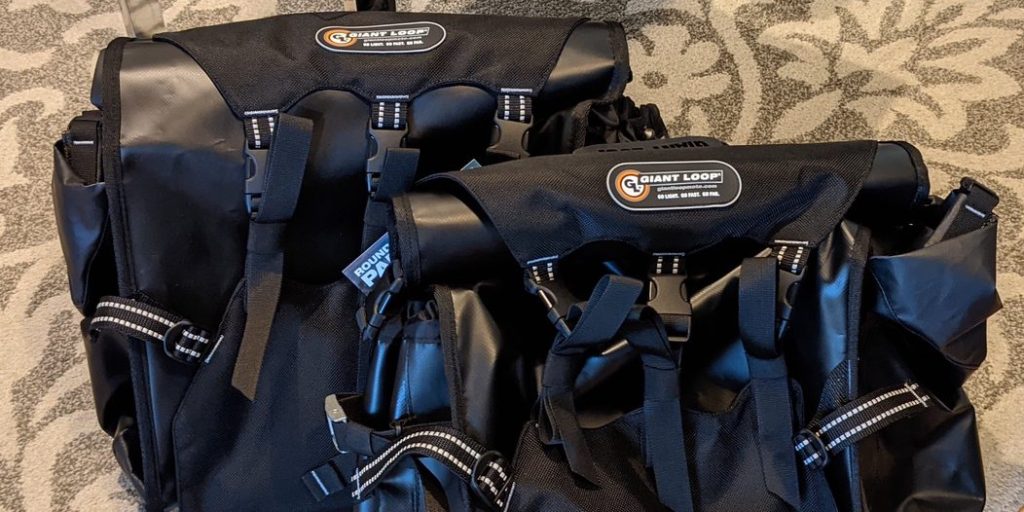 See you on the road,
The Pasq Team